Home
Giant Alaskan Malamute
Puppies Available
Giant Alaskan Malamute
Past Puppies
MalAMail
Malamute Postcards







Hudson's Malamutes - The Adults - The Boys - Hudson's KuBear
Everyone has large Malamutes, we have " True Giants"
Hudson's KuBear

White

200 lbs
advertising weight
142 lbs.- real weight

32" at the shoulders

born 2005

Registration provided
upon request

KuBear
is larger larger than his
grandsire, Polar!
KuBear is my biggest boy - Not my heaviest but my tallest. He is HUGE.. Come see for yourself.
KuBear's parents are Isis and Takoma. He has his dad's long legs and his mom's size and beauty - and the sweet temperament of both. His granddad is known as the largest white malamute ever. But KuBear is right there with him in size. Below are some pictures of his grandma, aunts and uncles to show you a little more of his line. He is only 8 months old in the pictures -
I know I know... I will update the pictures soon. He is always rolling in the mud and can't keep himself clean for two minutes. And he is such a happy boy he doesn't stay still for long so picture taking is hard. Keep checking back for updates on this beautiful white boy.
Pedigree includes: Hudson's, Alaska's Own (also seen as Alaskas Own), Wakon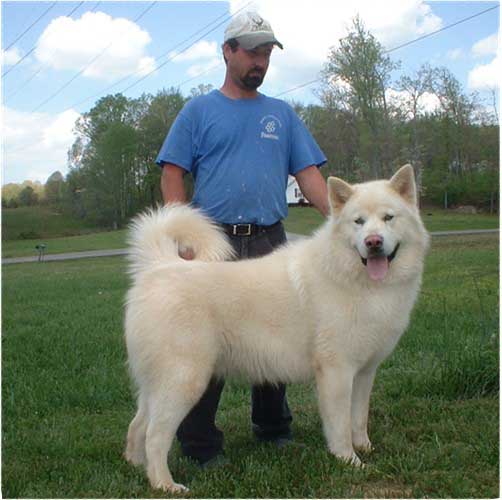 April 2008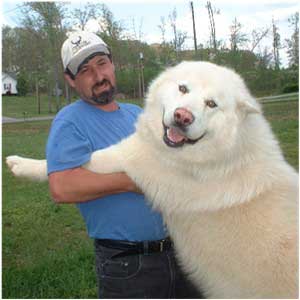 April 2008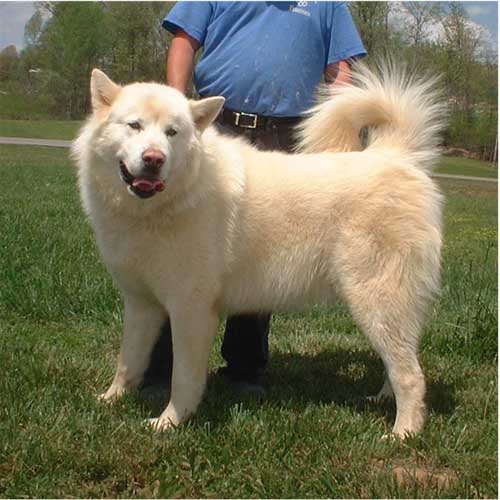 April 2008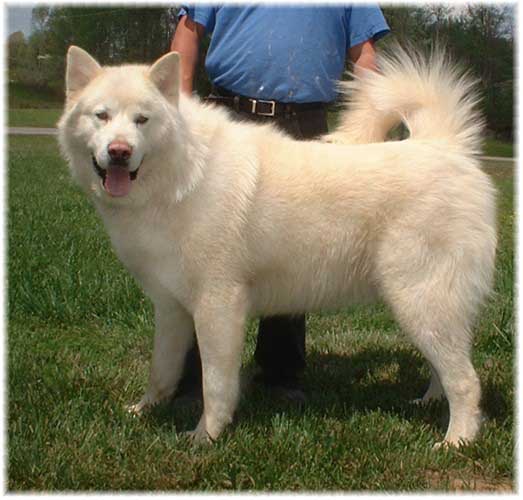 April 2008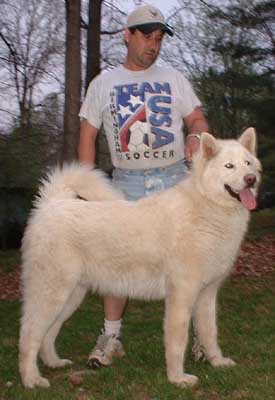 KuBear at 8 months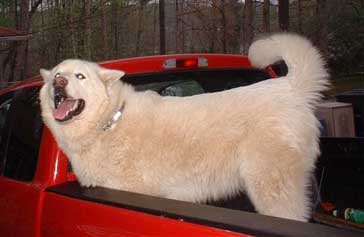 KuBear loves to ride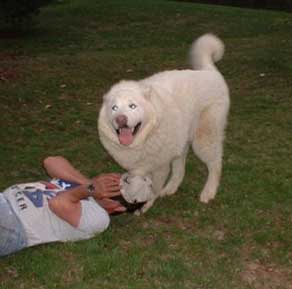 KuBear loves to play
KuBear puppy pictures: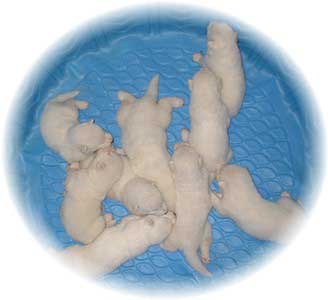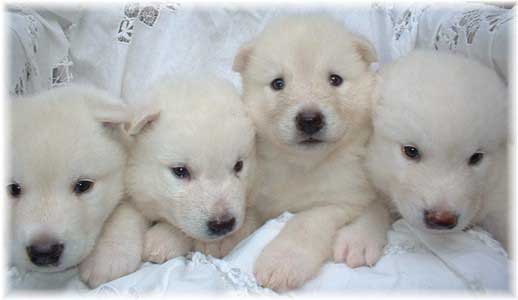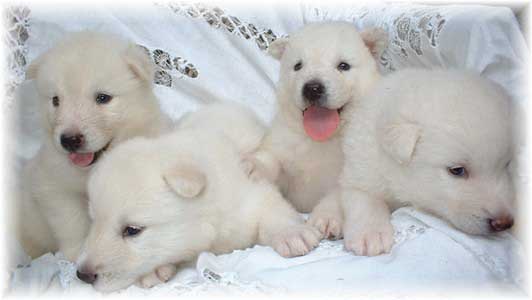 KuBear's relatives in Alaska (grandma, aunts and uncles):

Psalm 115:1
Not to us, O Lord, but to you goes all the glory for your unfailing love and faithfulness.
© 2004-2021 Jolene Houghtaling
Hudsons Huskies and Malamutes
P.O. Box 241
Baxter, TN 38544
(931) 432-0955
jhoughtaling@charter.net