Home
Giant Alaskan Malamute
Puppies Available
Giant Alaskan Malamute
Past Puppies
MalAMail
Malamute Postcards







Hudson's Malamutes - The Adults - The Boys - Takoma
Takoma is now retired, here at Hudson's
Takoma

White

150 lbs
advertising weight
118 lbs. - real weight

28" at the shoulders

born 1999

Registration provided
upon request

Takoma loves to give kisses
Takoma is my White Knight in shining armor. He loves me and only me. He is the first Mal you would see if you came to Hudson's Kennels. He is my protector and friend. Takoma is a very tall white Malamute. He is all leg and stands 28 inches at the shoulder. He has some of the biggest pups at Hudson's Kennels. So, don't let his size fool you... Takoma's Bloodline includes Wakon, Snowshoes, Nightwind, Kasann's.

Takoma with Isis - May 2005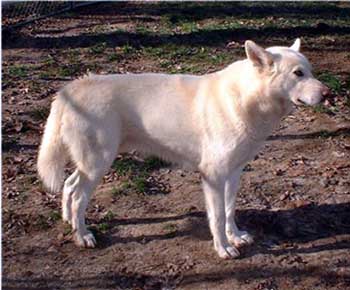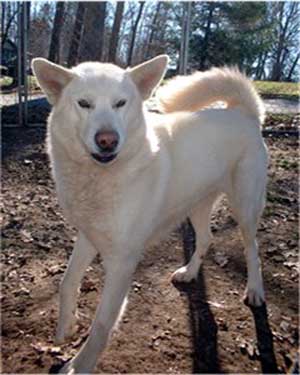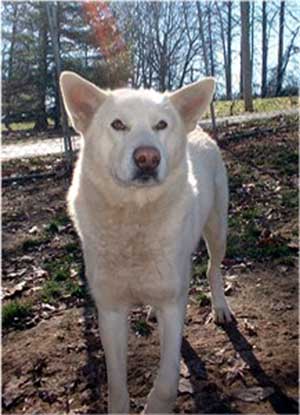 Takoma - December 2004
Psalm 115:1
Not to us, O Lord, but to you goes all the glory for your unfailing love and faithfulness.
© 2004-2021 Jolene Houghtaling
Hudsons Huskies and Malamutes
P.O. Box 241
Baxter, TN 38544
(931) 432-0955
jhoughtaling@charter.net